Currently I am working at the shop right now. Not one single person has bought something today. But there is a bike rider in here looking at a vintage 70s cycling jersey. hopefully he spends some dough...im hungry!
we have tons of cool stuff!
like these real, authentic, vintage stunner shades! i should ebay these for a million dollars! instead there 8 bones.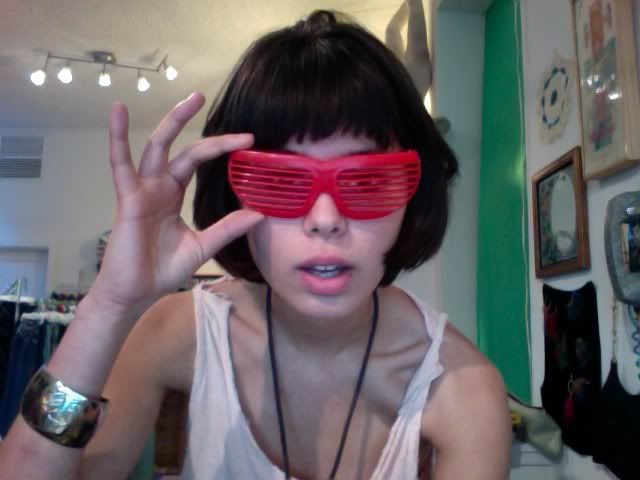 here's me looking sick still and bored: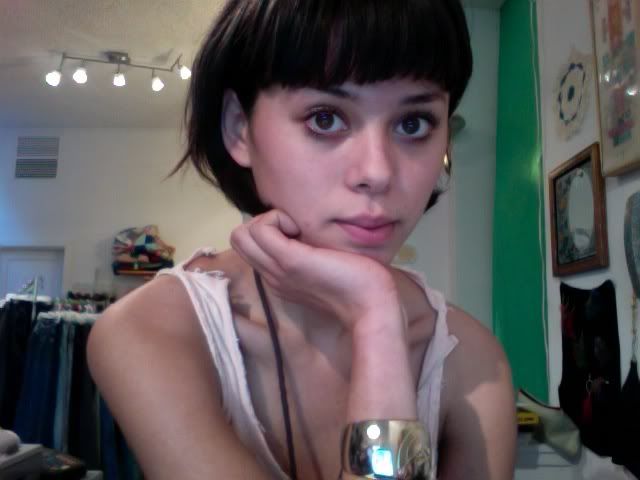 and here's my shirt!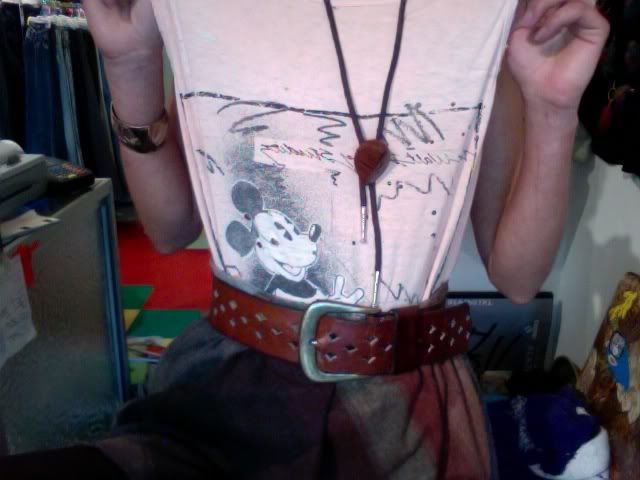 I don't know hwy but I keep finding super weird old vintage shirts with mickey mouse that don't seem to have anything to do with disney.
good bye!!